Jamaican Black Castor Oil Hair Care Set
---

Free shipping (D & A)
Same Day Shipping (1-2 days)

Directly from the manufacturer
---
Normal price

€69,99 EUR

Selling price

€44,99 EUR

Base price

 pro 
incl. VAT plus  
Shipping costs
Das Jamaican Black Castor Oil Haarpflege-Set besteht aus 4 Teilen, die geschädigtes Haar stärken, schützen und reparieren. Dieses Haarpflege-4er-Set ist mit wertvollen Aminosäuren und Shea Butter veredelt. Es hilft, das natürliche Wachstum zu fördern.

The Pure Hair Growth Organic Jamaican Black Castor Oil Set contains:


Jamaican Black Castor Oil Strengthen & Restore SHAMPOO (384 ml)

Das Shampoo ist ein kraftgebendes Shampoo, das geschädigtes Haar stärkt und repariert. Es entfernt Ablagerungen im Haar und stellt gleichzeitig Feuchtigkeit und Glanz wieder her. Das Shampoo ist sulfatfreies, klärendes Shampoo und entfernt Rückstände. Ihm wurde Apfelweinessig und Bio-Sheabutter beigemischt, um nährende Feuchtigkeit zu spenden. Jamaikanisches Rizinusöl hilft Haarbruch zu reduzieren, das Pfefferminzöl stimuliert die Kopfhaut und sorgt für ein angenehm prickelndes Erlebnis.


Jamaican Black Castor Oil Strengthen & Restore RINSE OUT CONDITIONER (454 gr)

Eine stärkende Spülung, die das Haar entwirrt und ihm Feuchtigkeit zurückgibt, ohne es zu beschweren.
 Nach der Haarwäsche mit dem Jamaican Black Castor Oil Strengthen & Restore Shampoo verwenden.
 Großzügig auftragen und durchkämmen, um das Produkt gleichmäßig zu verteilen.
 3 Minuten einwirken lassen. Ausspülen und wie gewünscht stylen.


Jamaican Black Castor Oil Strengthen & Restore LEAVE-IN CONDITIONER (454 g)
Leave-in conditioner is very good for porous hair. With shea butter, peppermint and apple cider vinegar.Softens and detangles hair while regulating frizz. Perfect for coloured, straightened, permanently permed or thermo-styled hair.The conditioner provides a protective layer that improves the appearance of split ends.Apply to towel-dried hair. Comb through to distribute the product. Do not rinse.


Jamaican Black Castor Oil Strengthen & Restore TREATMENT MASQUE (384 ml)

Dieser tiefenwirksamen Pflegemaske, die beschädigtes, sprödes oder chemisch behandeltes Haar regeneriert und stärkt, ist Pfefferminze zugesetzt, die die Kopfhaut stimuliert.
 Die Maske macht das Haar weich, kontrollierbar und glänzend. Es sollte nach dem Shampoonieren verwendet werden. Die Maske im gesamten Haar verteilen und dabei besonders auf die Haarspitzen achten.
Bei Hitzeanwendung 10–15 Minuten einwirken lassen.
Ohne Hitze bis zu einer Stunde.


Not tested on animals
Free from parabens
Free from mineral oil
Processed with fair trade shea butter.


Anwendungsempfehlung

Es wird empfohlen, das komplette Set zusammen zu verwenden, um beste Ergebnisse zu erzielen.


Besonders gut geeignet für
frizzy, curly or wavy hair
coloured, straightened, permanently waved hair
chemically treated or heat styled hair


Ingredients
Castor oil, also known as ricinus communis, is a nutrient-rich vegetable oil extracted from castor beans.Jamaican Black Castor Oil is a natural antibacterial and antifungal agent, so it is ideal for anyone suffering from flaky or itchy scalps. Jamaican Black Castor Oil also prevents hair breakage, dandruff, eczema and dry, itchy scalp.It increases blood circulation to the scalp and provides the hair follicles with valuable nutrients.
It is a heavy, sticky oil, so it is not an oil to apply all over the hair every day. This specific product set smells pleasant, despite the castor oil it contains.
Castor oil is most commonly used for hair and scalp care for fluffy hair.
Raw Earth Rizinusöl-Produkte enthalten keine Parabene, keine Phthalate, kein Mineralöl. Kein Petroleum. Kein Formaldehyd. Sulfatfrei und farbecht.
Raw Earth Jamaican Black Castor Oil ist reich an Proteinen, Mineralien und Vitamin E für gesund und gepflegt aussehendes Haar.

Rizinusöl ist für seine guten Eigenschaften für das Haar sehr bekannt. Das Öl ist vollgepackt mit Vitaminen, die die Locken gerne verschlingen. Es kann helfen, strapaziertes Haar zu glätten und zu nähren und hinterlässt einen frischen Glanz.
Jamaikanisches Schwarzes Rizinusöl ist für alle Haartypen geeignet. Es spendet Feuchtigkeit, kräftigt und unterstützt das Wachstum der Haare.
Share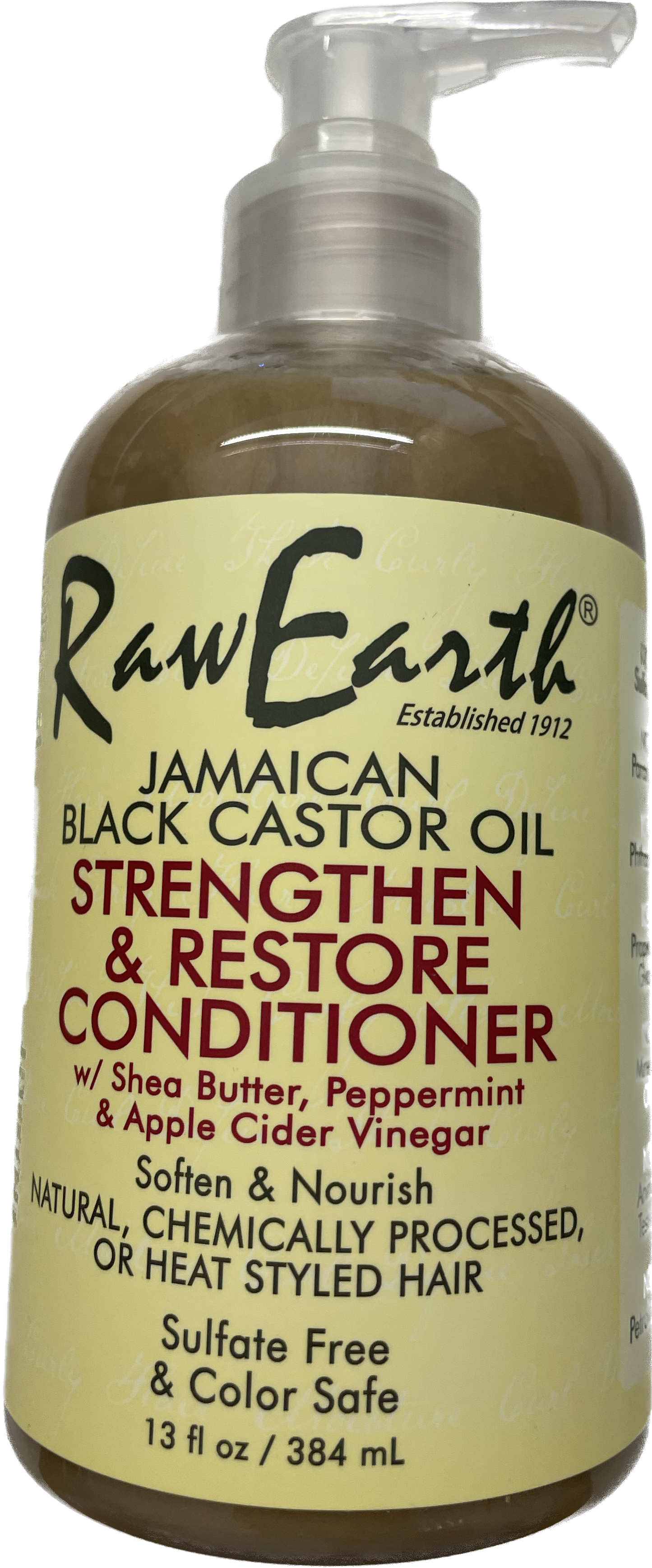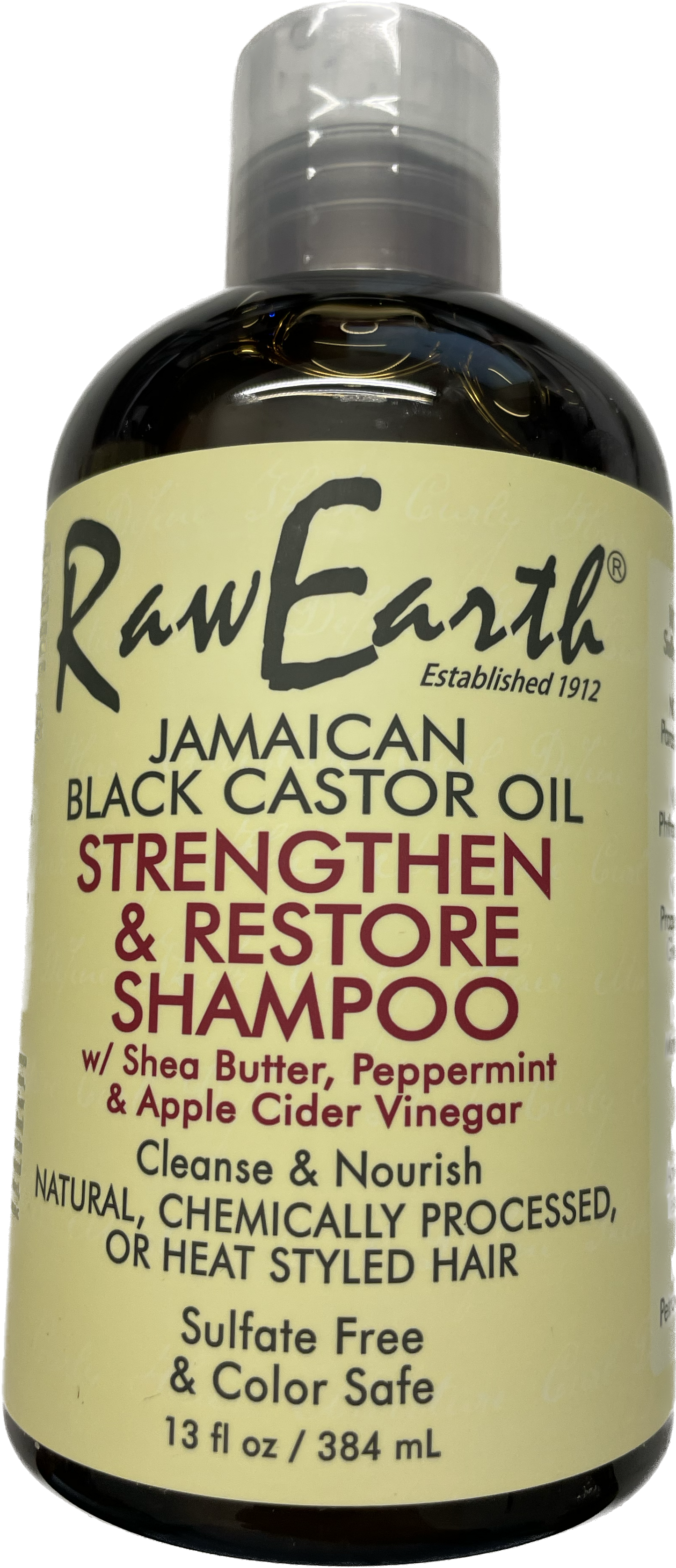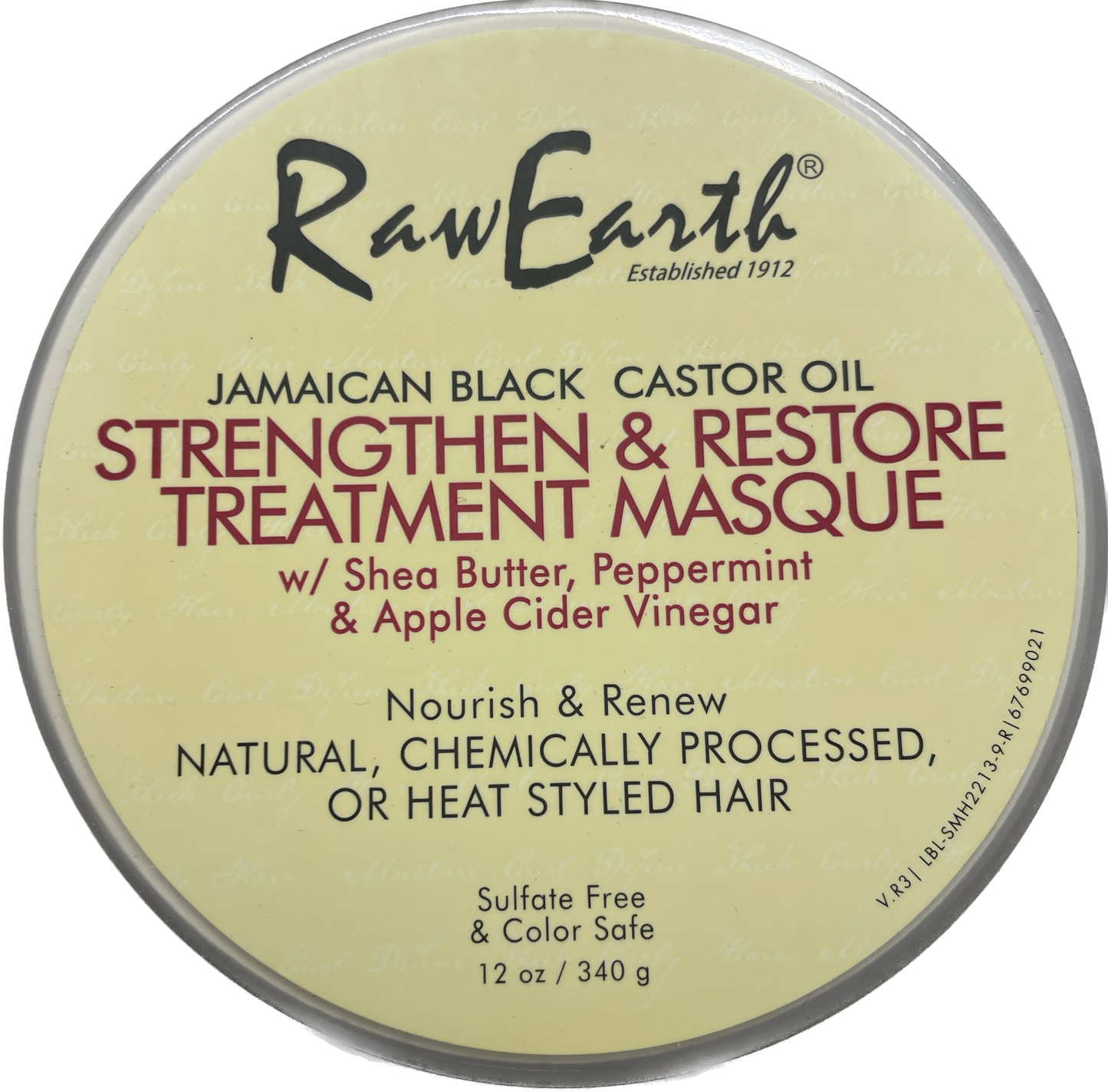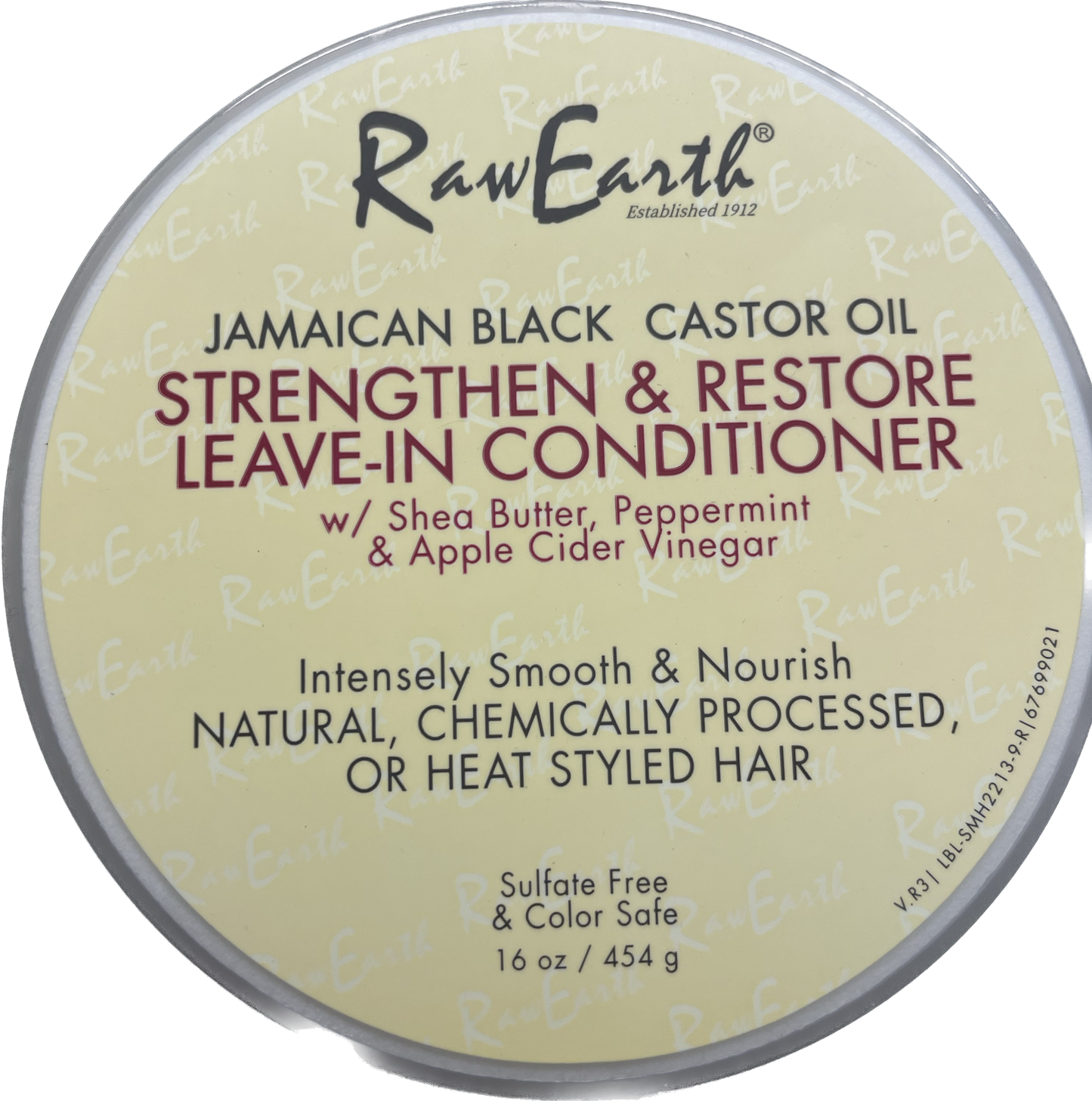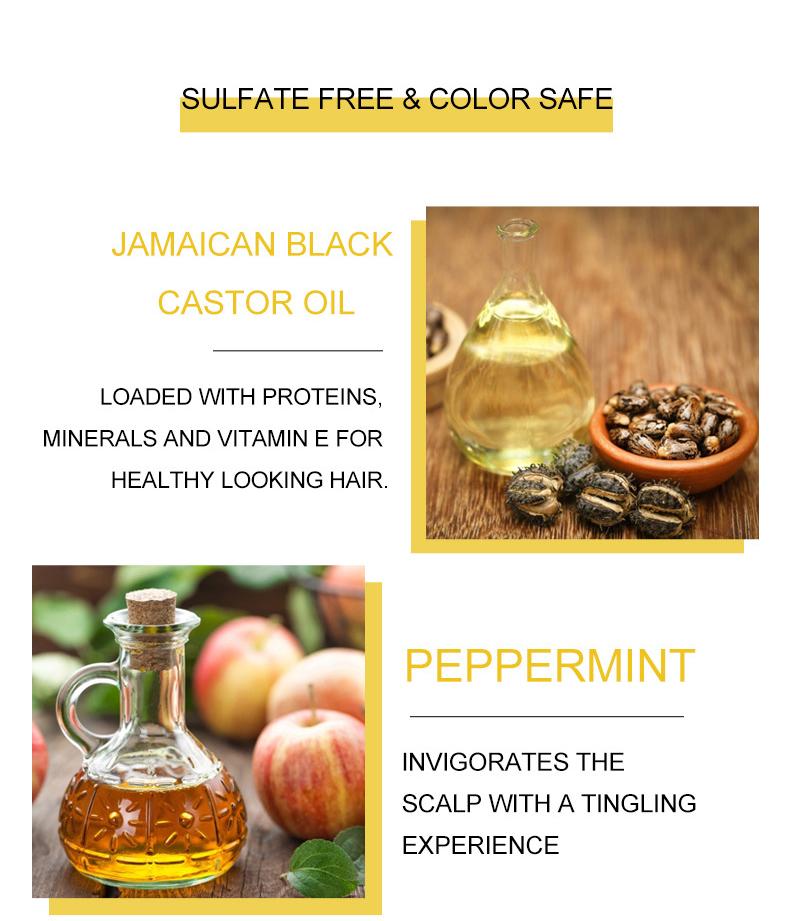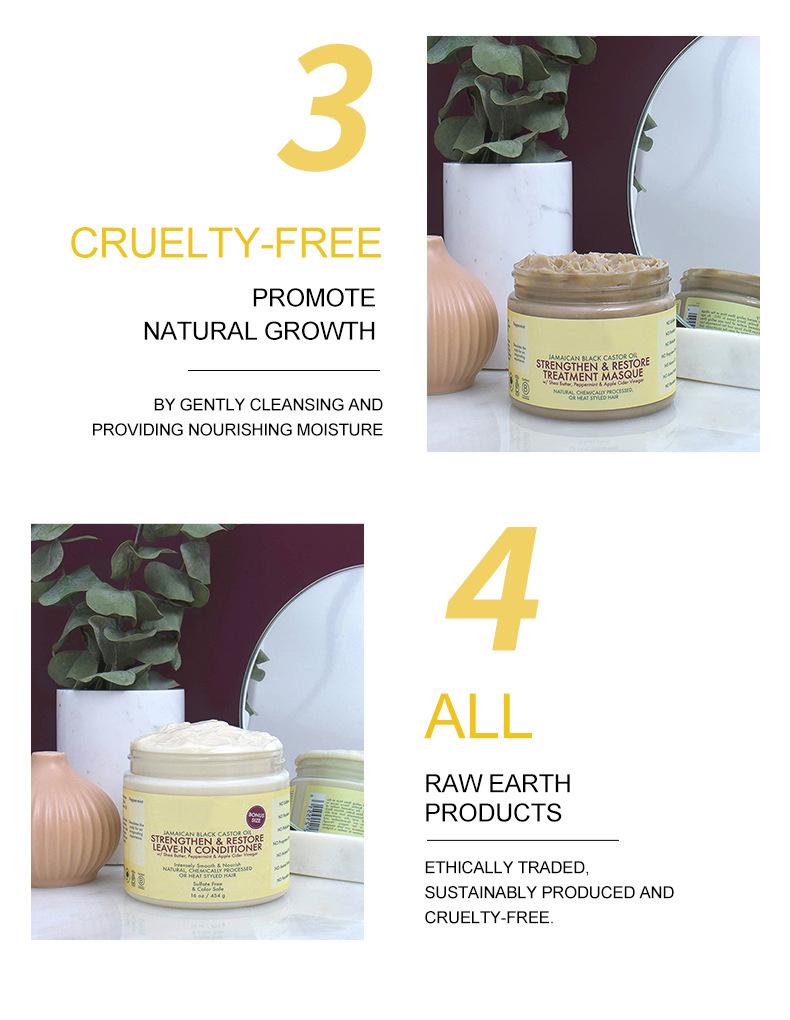 Super 👍😃
Für mein blondes und stark gekraustes Haar habe ich lange lange gesucht. Die Haarpflege dauert zwar etwas länger, aber meine Haare sehen toll aus. Ich habe weniger Antennen und kann meine Haare im nassen Zustand auch endlich kämmen.
Bestelle ich definitiv wieder.
Hält länger
The perfect solution ever for me!
Amazing product. My hair loves it. My baby's hair too.
Sehr gut. Die passen Super!
Let customers speak for us